Essential Accessories for barbecue beginner
Date Created: 4/10/16
Barbecuing can be daunting; particularly if you are not a regular in the cooking department. So we thought we'd give you some of the essential equipment which will quickly and easily allow you to serve properly cooked, great tasting food from your BBQ.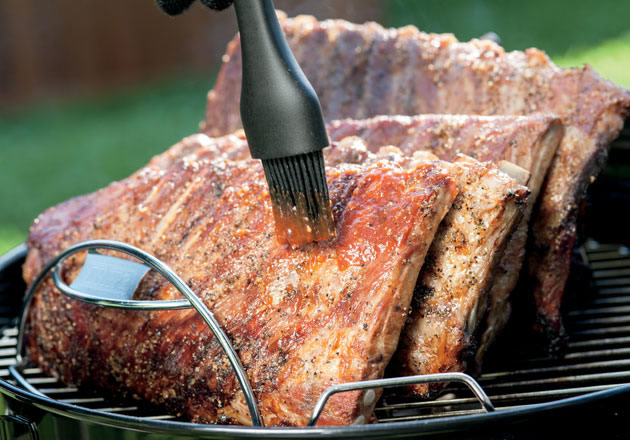 1. Chimney Starter
This piece of kit is essential, it gets your briquettes to cooking temperature in no time at all. The biggest mistakes that amateur barbecuers make is cooking at temperatures that fluctuate too much. Simple, quick and safe.
2. Briquettes
Get a good quality briquette, the Weber briquettes are a great example, they will let you cook longer (up to 3 hours) and at a more consistent temperature.
3. Poultry Roaster
You might not have done poultry on the BBQ but you will again and again once you have tasted the succulent, BBQ flavoured chicken that a roaster provides. The roaster also helps ensure the meat is cooked consistently throughout.
4. Aluminium drip trays
The drip trays stop fat hitting the coals and flaring up, this stops the charring and under-cooking of meat and allows for that consistent temperature to be achieved.
5. Thermometer
This is a must have gadget, whether you want to ensure your chicken is cooked through or you have nailed your medium/rare steak. The thermometer will help you with all.
6. Tool Set
Being able to handle the contents of the barbecue in a precise way will really help you get results. Be sure to equip yourself with a full tool set and keep them close by.
7. Basting Brush
Basting Brush, one way to ensure you get lots of good flavor is to continue to baste your meat throughout grilling. Keep a good, heatproof baster handy with your favourite marinade.
If you want to check out some of the accessories mentioned above please see bbq general accessories for a selection of our Weber accessories. Happy Grilling.