Beefeater Barbecues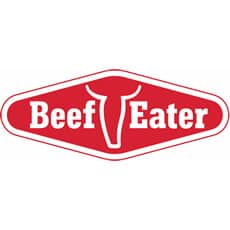 Beefeater BBQ's are a prime example of excellent machinery, proving that at Barbecue World, we only stock leading brands in outdoor cooking. These particular kings of cuisine have several appealing features such as easy-to-clean, rust-free cooktops and scratch-proof surfaces.

With 20 years' manufacturing experience, Beefeater barbecues are champions in the flame-cooking industry. Not only have their quality and reliability been proved over decades, the brand's product line and accessory range has expanded too. For your convenience, a number of these iconic items are currently available through us, including:

Grilled to Perfection - A Beefeater BBQ is more than just a grill. It's a marvel of modern day cooking that's crafted with precision, functionality and appearance in mind. It's also tough and durable. What's more, each of its aesthetic features serves a purpose.
Sponsored Links
About Beefeater BBQ's
Designer trolley and carts - make it easy to move your barbecue around, such as under shelter when it rains.

Anti-flare technology - reduces heat loss and cooking time, in addition to saving you money on your gas bill.
Porcelain enamel finishes - are scorch and scratch resistant, supplying you with a hygienic, durable and easy-to-clean surface.
Quartz starter -requires no batteries or electricity, but utilises a static charge that builds as you push the ignition button.


Extras on the Side

If our Beefeater BBQ's are not enough for you, we also stock accessories and products which can be added to your existing grill, such as:

Brackets - used to attach accessories
Covers - that protect your barbeque's external elements
Cupboard and drawers - give additional storage space which can be added to the base


Connect with Us

Whether you choose to buy one of our brand-new models or merely plan to extend on your current beast, Barbecue World has a something for you. In fact, if you're as serious about outdoor grilling as we are then look no further for high-quality products you can depend on.

Contact us today to get cooking on your new Beefeater BBQ.