Weber Drip Pans - Summit 400/600 Series and Genesis II/LX 4-6 Burner (Pack Of 10)

Product Code: 6417

Unfortunately this product is currently unavailable to purchase - we are not sure when we'll have it back in stock.
Sponsored Links
Product Information
The Weber Weber® Summit™ & Genesis® II 4&6 Burner Drip Pans (Pack of 10) are an aluminium tray designed to sit under the burners in a Weber Summit and Genesis II 4 and 6 Burner Gas grill to catch any cooking juice or fats that drip down past the burners to keep the barbecue cleaner removing any compromises on taste comng from burnt on residues.

They are also perfect for baking things such as lasagne or cakes on a grill as well as roasting vegetables. They can also be used as water pans for smoking and long cooks.
Technical Specification


Weber® Summit™ & Genesis® II 4&6 Burner Drip Pans (Pack of 10)
Fits Weber Summit and Genesis II 4 and 6 Burner Gas Barbecue Ranges.
Dimensions - L 24.9 cm x H 6.4 cm x W 9.7cm
Do not use with salty or acidic food

Dimensions

BBQ Dimensions
Height (cm) -
Width (cm) -
Depth (cm) -
Weight (kg) - 0.3

Box Dimensions
Height (cm) - 28.9
Width (cm) - 7.3
Length (cm) - 12.1

Cooking Area
Width (cm) -
Depth (cm) -
Reviews of the Weber Drip Pans - Summit 400/600 Series and Genesis II/LX 4-6 Burner (Pack Of 10)
Additional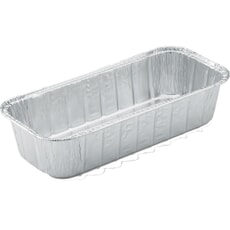 Name: Weber Drip Pans - Summit 400/600 Series and Genesis II/LX 4-6 Burner (Pack Of 10)

Description: The Weber Weber® Summit™ & Genesis® II 4&6 Burner Drip Pans (Pack of 10) are an aluminium tray designed to sit under the burners in a Weber Summit and Genesis II 4 and 6 Burner Gas grill to catch any

SKU: 6417

Code: 6417

UPC: 077924074776

Brand: Weber

URL: https://www.bbqworld.co.uk/weber-barbecues/accessories/weber-summit-drip-trays-pack-of-10.asp

Our Price: (£) 18.99

Condition: New

Availability: