Weber Burner Tube Brush

Product Code: 6205
Sponsored Links
Product Information
The Weber Burner Tube Brush has been specifically designed by Weber for cleaning inside the burner tubes on all Weber gas barbecues excluding the Performer and those with curved burners.

The flexible shaft makes it simpler to use so using it regularly to ensure optimum performance of the barbecue is less of a chore. Use at the beginning of the summer to dislodge any insects and nests which may have taken up residence over the winter.

Please see your Weber grill's Owners Guide for burner tube cleaning instuctions.
Technical Specification


Total length 60cm

Flexible Shaft

Dimensions

BBQ Dimensions
Height (cm) -
Width (cm) -
Depth (cm) -
Weight (kg) - 0.14

Box Dimensions
Height (cm) -
Width (cm) -
Length (cm) -

Cooking Area
Width (cm) -
Depth (cm) -
Reviews of the Weber Burner Tube Brush
Additional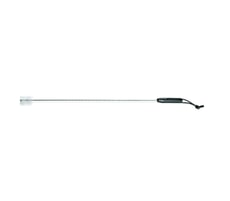 Name: Weber Burner Tube Brush

Description: The Weber Burner Tube Brush has been specifically designed by Weber for cleaning inside the burner tubes on all Weber gas barbecues excluding the Performer and those with curved burners.



SKU: 6205

Code: 6205

UPC: 077924034022

Brand: Weber

URL: https://www.bbqworld.co.uk/weber-barbecues/accessories/weber-burner-tube-brush.asp

Our Price: (£) 7.59

Condition: New

Availability: In Stock