Napoleon Grease Trays - Small Pack of 5

Product Code: 62007

Unfortunately this product is currently unavailable to purchase - we are not sure when we'll have it back in stock.
Sponsored Links
Product Information
The Napoleon Drip Trays (Pack of 5) are an essential part of the basic maintenence of a Napoleon gas barbecue to help keep it running for years to come.

Grease trays need to be checked every ten grilling sessions to make sure that they're not full and be replaced with a new Napoleon Drip Tray if they are.
Technical Specification


Napoleon Drip Trays (Pack of 5)

Set of five
Disposable
Catches grease
Aluminum foil
Dimensions -
14.7 cm x 12.2 cm

Dimensions

BBQ Dimensions
Height (cm) -
Width (cm) -
Depth (cm) -
Weight (kg) - 0.23

Box Dimensions
Height (cm) -
Width (cm) -
Length (cm) -

Cooking Area
Width (cm) -
Depth (cm) -
Reviews of the Napoleon Grease Trays - Small Pack of 5
Additional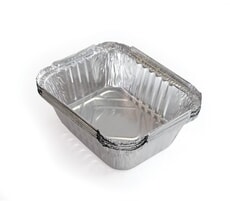 Name: Napoleon Grease Trays - Small Pack of 5

Description: The Napoleon Drip Trays (Pack of 5) are an essential part of the basic maintenence of a Napoleon gas barbecue to help keep it running for years to come.

Grease trays need to be checked every
SKU: 62007

Code: 62007

UPC: 629162620071

Our Price: (£) 3.99

Condition: New

Availability: Out Of Stock

URL: https://www.bbqworld.co.uk/napoleon/napoleon-drip-trays-pack-of-5.asp