Weber Summit Charcoal Barbecue
Brand New - Weber Summit Charcoal BBQ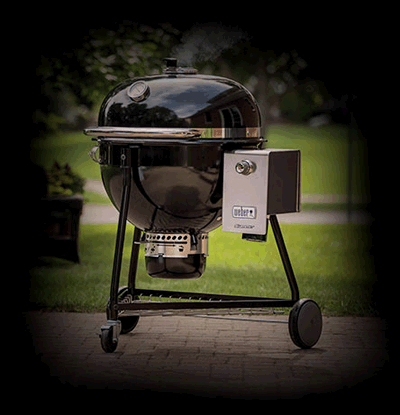 Weber have proudly introduce the new and long-awaited top-of-the-line Weber Charcoal barbecue, the Weber Summit Charcoal BBQ - after 60 years of innovation, the Weber Summit™ Charcoal Barbecue has finally seen the light of day – ready to shine in your garden.
Rapidfire Damper

All Weber charcoal grills feature a lid damper designed to take temperature control to the next level. The Rapidfire® design does this and more by hinging open to maximize airflow. That means coals heat up quicker, and being able to raise temperatures mid grilling faster than you can say, "medium rare."

Diffuser Plate

The durable stainless steel, air insulated diffuser plate deflects heat away from food keeping temperatures low and consistent. This is incredibly important when smoking and cooking in other low and slow applications. A hinged door provides easy access to load additional fuel for your fire.

Cleaning System

A One-Touch Cleaning System means barely lifting a finger to keep your Summit Charcoal Grill in top condition. By moving the vent lever right, ash is swept across the open vent slots and into the removable ash bucket. Dispose of the ash, replace the bucket and you're good to go.