Cobb Dome Holder

Product Code: COBBPADH

Unfortunately this product is currently unavailable to purchase - we are not sure when we'll have it back in stock.
Sponsored Links
Product Information
The Cobb Dome Holder is the perfect place to put the dome from a Cobb Premier, Pro, Compact and Premier Gas whilst tending the food being cooked on the Cobb as it holds the lid open safely.

To get the best from the Cobb Dome Holder always ensure that the Dome holder is placed adjacent to one on the base feet for the best stability when the dome is being held open.
Technical Specification


For use with Cobb Premier, Pro, Compact and Premier Gas
DOES NOT FIT - Cobb Supreme
Stainless steel
Height - 22cm

Dimensions

BBQ Dimensions
Height (cm) -
Width (cm) -
Depth (cm) -
Weight (kg) - 1.5

Box Dimensions
Height (cm) -
Width (cm) -
Length (cm) -

Cooking Area
Width (cm) -
Depth (cm) -
Reviews of the Cobb Dome Holder
Additional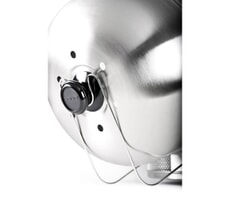 Name: Cobb Dome Holder

Description: The Cobb Dome Holder is the perfect place to put the dome from a Cobb Premier, Pro, Compact and Premier Gas whilst tending the food being cooked on the Cobb as it holds the lid open safely.


SKU: COBBPADH

Code: COBBPADH

UPC: 6009688701210

Our Price: (£) 10.8

Condition: New

Availability: Out Of Stock

URL: https://www.bbqworld.co.uk/cobb/cobb-dome-holder.asp