Cadac Wok - 30 cm

Product Code: 98388

Unfortunately this product is currently unavailable to purchase - we are not sure when we'll have it back in stock.
Sponsored Links
Product Information
The lightweight Cadac Wok features an aluminium bowl with a Green Grill coating which allows for the rapid transfer of heat.

It has a solid robust handle making the Cadac Wok ideal for rapid and versatile non stick cooking.
Technical Specification


Diameter - 30 cm
Depth - 9.5cm
Base -10cm
Green Grill ceramic non stick coatinig
Easy clean
Aluminium handle

Dimensions

BBQ Dimensions
Height (cm) -
Width (cm) -
Depth (cm) -
Weight (kg) - 2

Box Dimensions
Height (cm) -
Width (cm) -
Length (cm) -

Cooking Area
Width (cm) -
Depth (cm) -
Reviews of the Cadac Wok - 30 cm
Additional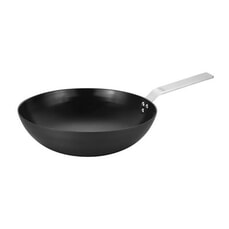 Name: Cadac Wok - 30 cm

Description: The lightweight Cadac Wok features an aluminium bowl with a Green Grill coating which allows for the rapid transfer of heat.

It has a solid robust handle making the Cadac Wok ideal for rapid

SKU: 98388

Code: 98388

UPC: 6001773110280

URL: https://www.bbqworld.co.uk/cadac/cadac-wok.asp

Our Price: (£) 35

Condition: New

Availability: