Cadac Barbecue Cleaner

Product Code: 8629

Price £4.75
RRP: £5.00 - Save 5%


Availability : SOLD OUT FOR SEASON

This item is not currently in stock however we are expecting them shortly!


Sponsored Links
Product Information
The Cadac Barbecue Cleaner is a fast acting, effective cleaner with a concentrated formula for cleaning all chrome and enamelled parts of Cadac or any other brand of barbecue.

The Cadac Barbecue Cleaner helps reduce remove grime from chrome and enamel components making it easier to keep most barbecues clean, hygienic and prolong thier life spans.
Technical Specification


Cleaner to remove built up cooking deposits
Spray on and wipe clean
Suitable for enamell surfaces and chromed components
Contains - 400ml

Dimensions

BBQ Dimensions
Height (cm) -
Width (cm) -
Depth (cm) -
Weight (kg) - 1

Box Dimensions
Height (cm) -
Width (cm) -
Length (cm) -

Cooking Area
Width (cm) -
Depth (cm) -
Reviews of the Cadac Barbecue Cleaner
Additional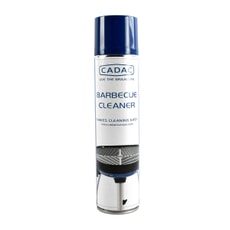 Name: Cadac Barbecue Cleaner

Description: The Cadac Barbecue Cleaner is a fast acting, effective cleaner with a concentrated formula for cleaning all chrome and enamelled parts of Cadac or any other brand of barbecue.

The Cadac Barb
SKU: 8629

Code: 8629

UPC: 6001773000604

Our Price: (£) 5

Condition: New

Availability: PreOrder

URL: https://www.bbqworld.co.uk/cadac/cadac-barbecue-cleaner.asp