Broil King Hickory Wood Chips

Product Code: 63220

Unfortunately this product is currently unavailable to purchase - we are not sure when we'll have it back in stock.
Sponsored Links
Product Information
Broil King Hickory Wood Chips add a natural wood smoke flavour to your foods when grilling so try with beef, pork, poultry and fish to enhance their flavours.

Simply use with a smoker box or add directly to charcoal.
Technical Specification


Natural wood chips

Dimensions

BBQ Dimensions
Height (cm) -
Width (cm) -
Depth (cm) -
Weight (kg) - 1.5

Box Dimensions
Height (cm) -
Width (cm) -
Length (cm) -

Cooking Area
Width (cm) -
Depth (cm) -
Reviews of the Broil King Hickory Wood Chips
Additional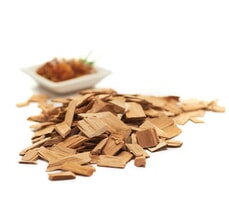 Name: Broil King Hickory Wood Chips

Description: Broil King Hickory Wood Chips add a natural wood smoke flavour to your foods when grilling so try with beef, pork, poultry and fish to enhance their flavours.

Simply use with a smoker b
SKU: 63220

Code: 63220

UPC: 060162632204

Our Price: (£) 10.99

Condition: New

Availability: Out Of Stock

URL: https://www.bbqworld.co.uk/broil-king/broil-king-hickory-wood-chips.asp