BBQ World

Rating : 5 Stars

First Weber Gas BBQ - 17/6/16
By : David Jones

So far so good. Build took around 2 hours but the instructions and quality of materials made this v...

Read More >>

- - - - - - - - - - - - - - - - - - - - -

Rating : 5 Stars

Top notch grill - 12/6/16
By : Gav w

Bought this to replace our 12 year old broil Kingwe used our broil King on a weekly basis so we need...

Read More >>

- - - - - - - - - - - - - - - - - - - - -

Rating : 5 Stars

Weber 57cm Charcoal BBq - 11/6/16
By : Keith Bremner

Many thanks to all at Dawsons for one of the cheapest prices online for my new BBq. Delivered on the...

Read More >>


Weber Q in COLOUR! - 13/11/15

There are many gas barbecues out there in nearly as many different shapes and sizes, but they all seem to be the same colours

Read More >>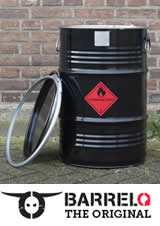 Top Brand Barbecues & Grills from Weber, Napoleon, Outback and more
Barbecues & Accessories
Welcome to BBQ World, the specialist website for Dawson's Department Store, where we introduce you to the world of premium barbecues.

We only stock leading brands, such as Weber, Broil King, Outback, Grand Hall, Beefeater, Dancook and Napoleon. You can come and see our barbecues on display at our Clitheroe or Skipton store, where we can talk you through exactly what we have on offer or if you can't visit us, just give us a call with any questions you may have.

There are prices to suit everyone at BBQ World and we regularly run sales where you could save tens or even hundreds of pounds on the RRP of a barbecue and BBQ equipment, so keep checking our site for seasonal bargains.

With a wide range of barbecue accessories and tools to help you make the most of your new purchase, BBQ World really is a one-stop barbecue shop for those who want to get serious about their outdoor entertaining. Our BBQs are delivered from us here in Lancashire, on the next working day, if you order before midday. Delivery is free on orders over £50 and all the prices you will find listed include VAT. At BBQWorld we want to do the best for our customers, so we will do our best to price match if you find one of our BBQs cheaper elsewhere. Just ask!

Unsure about what kind of barbecue is best for you? Our friendly and knowledgeable team will be happy to answer your questions. For advice, simply give us a call our sales number on 01200 421010 or fill in our contact form.

All our BBQ 's are delivered from us in Clitheroe, Lancashire and we aim to deliver the next working day if your order is placed before 3pm. All prices listed on our website include VAT and delivery is free on orders of more than £50.

In the unlikely event that you find a BBQ listed elsewhere for cheaper, we will try to match that price.
Browse Our Range Of Barbecues & Accessories
Built In Barbecues, Units and Furniture
Latest Customer BBQ Reviews
A review of the

Weber Spirit Classic E210 Gas BBQ

First Weber Gas BBQ

- By :

David Jones

on

17/6/16


Review:

So far so good. Build took around 2 hours but the instructions and quality of materials made this very easy. Had a couple of BBQs now on the E210 and very impressed so far. Easy to use great controls still need to get used to BBQing with the hood down but that is just down to lack of experience myside. Great delivery and service from BBQ World recommend both them and the Weber E210.



A review of the

Napoleon Triumph 495 SB Gas BBQ

Top notch grill

- By :

Gav w

on

12/6/16


Review:

Bought this to replace our 12 year old broil Kingwe used our broil King on a weekly basis so we needed a decent bbq after a lot of research decided to go for the 495sb.the grill area is huge and the warming rack is great for just leaving sausage on they will cook without turning with the convection heat.overal really pleased with it.the only negative is the burner knobs feel a little femar but time will tell.



A review of the

Weber Original Kettle 57cm Black Charcoal BBQ

Weber 57cm Charcoal BBq

- By :

Keith Bremner

on

11/6/16


Review:

Many thanks to all at Dawsons for one of the cheapest prices online for my new BBq. Delivered on the selected day as promised Saturday with the courier driver. I will look forward to many years of enjoyment with my new Weber BBq. Once again many thanks



A review of the

Char Broil Performance T47G Black

Excellenet product

- By :

Dave

on

2/6/16


Review:

Ive had this BBQ for a few weeks now and are thrilled with it. Quality constructed components and easy to assemble. Looks great too. Heats up really quickly and has very even heat distribution thanks to the TRU-Infrared plates. I hosted a BBQ the other weekend for 20 people and managed to get all the food for each course on at the same time. Make sure you buy a good griddle plate to go with it too. Best BBQ Ive ever purchased.



A review of the

Weber Performer Premium GBS 57cm Charcoal BBQ

Amazing

- By :

Ryan Georgiou

on

28/5/16


Review:

Does everything you want from a Bbq with the added bonus of it being a Weber which means you get the very best materials and build quality. I am confident this product will last a life time.



A review of the

Weber Spirit Classic E310 Gas BBQ

5 stars

- By :

Bob

on

27/5/16


Review:

took some time deciding on this BBQ we have an older one in our place in Spain and whilst Weber is expensive the quality speaks for itself. We went to a local garden centre and looked at many but most fell short of Webers quality. So we went for the E310 it arrived next day on a pallet via Palletways. I followed some good videos on Youtube about unpacking and within 2 hours everything was put together and I can be quite slow at these things. Once together it really looks the part a great mid range BBQ just need to get out and get some gas now -Great service from BBQ World.



A review of the

Outback Hunter 3 Burner Gas BBQ And Cover

Good BBQ - Bad Wheels

- By :

Rob Brown

on

26/5/16


Review:

Ive had this BBQ since 2002 and have had to replace the plastic wheels twice now Theyre very weak at the axle and eventually collapse. Even moving the BBQ on the lawn without the gas bottle and no extra weight WILL ruin the wheels If I didnt otherwise like it - Id have skipped it by now



A review of the

Weber Q2200 Black with Permanent Cart

Fantastic BBQ

- By :

Rob G

on

13/5/16


Review:

Have had bigger cheaper gas BBQs before but wanted premium and that would last. Bought this last year on the cart and is mostly aluminium or plastic and actually looks stylish. Cooks well but more important have uncovered it from being outside with its cover on through winter and with a soapy wash looks like new. No rust and should last. Payed less here than the big stores that have it on the frame not cart. Really pleased with this BBQ. worth the extra over cheap brands.



A review of the

Napoleon Triumph 410 SB Gas BBQ

Good Build Quality

- By :

Mr Rajesh Gupta

on

9/5/16


Review:

After having spent a few weeks looking at various BBQs decided to purchase this model as it had folding down side tables one side with a burner and therefore would enable easier storage in my shed and came with a free cover. The build quality is very good and was easy enough to assemble need two people to lift main section out of the box. Used it for the first time yesterday - cannot fault it heated quickly although I need a bit of time to get used to the heat / cooking temperatures. Temperature gauge helpful



A review of the

Outback Hunter 3 Burner Gas BBQ And Cover

Outback hunter 3

- By :

Cris edmonds

on

9/5/16


Review:

Does what it says on the tin. Produces really good BBQ food providing you keep the food away from the heat somewhat. It is easy to get too much heat so it is important to turn the gas volume down. I use the top shelf a lot and do it all Reuther slowly. Cover does not like too many winters and will need replacing for next winter after five years. I should have looked after the BBQ a bit better but it has survived well and will probably last two more seasons. It will need another burner tube.



A review of the

Weber Go Anywhere Gas BBQ Black

Weber Go Anywhere Gas BBQ

- By :

Stephen M

on

29/4/16


Review:

Great little BBQ with fantastic cooking results. Easy to control temperature and was able to cook for 4 people very easy. Handy to have around when only cooking for a few people as well.



A review of the

Weber Barbecue Mitt

Great protection

- By :

Olu

on

24/4/16


Review:

I found this Mitt very effective when handling the Weber chimney starter especially with sparks flying around when tipping hot coals into the BBQ. It offers great heat protection.